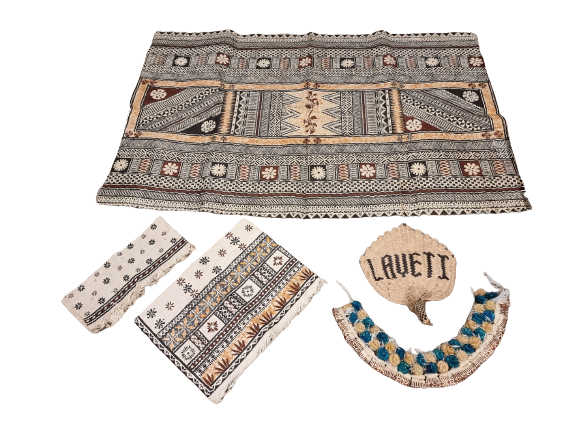 Introducing our NEW product pack the "Yabaki Dua Kit" designed specifically for first birthdays! Since we hit our 1 year anniversary on 20th July, we thought it only fitting to give back an amazing product pack that can cater for your little one's 1st birthday! 
The kit includes:
1 x Masi 6x4ft (includes writing)
1 x Hand Fan 28x30cm (includes name)
1 x Masi Salusalu (choice of 2 colors)
1 x Two piece Masi Outfit (top 3.5x0.9ft bottom 4x1.5ft)
Available for pre-orders only!
DM us for more details!
#1stbirthday #1stanniversary #newproduct #yabaki #dua #kit #fijicrafts #fiji #handicrafts #fijihandicrafts #passionforcrafts #laveti
Overnight Delivery
Overnight Delivery across New Zealand.
Quality Products
Made in Fiji - Handcrafted with Love and Care.
Bespoke Creations
Custom Orders Tailored to Perfection
Online Support
We're Here Whenever You Need Us.